A Year of Research on 90 Pages
Actual News
April 23, 2023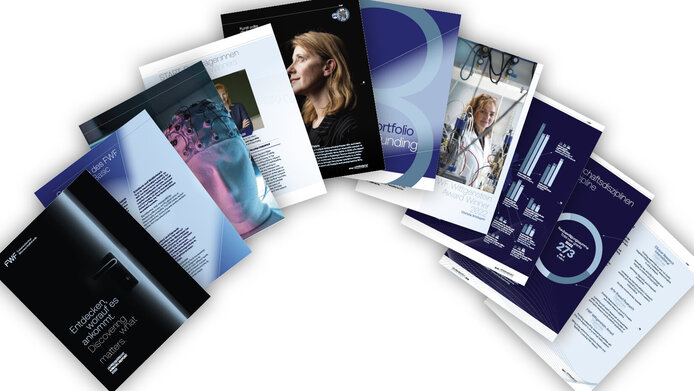 The past year was dominated by crises, war, and catastrophes – but 2022 also had its share of positive events and discoveries. In our Annual Report, you can review just a few of the special moments in research from 2022, selected for you by our editorial team. These moments are representative of the impressive progress currently being made in all fields, from the humanities and social sciences to biology, medicine, the natural sciences, and technology.
Our Annual Report also gives you the opportunity to read and listen to past editions of our discussion series "Was die Welt zusammenhält." In this series, we bring together two people who are successful in completely different professions to exchange their thoughts and ideas on stage at the ORF Radiokulturhaus. What do they think about curiosity, creativity, and competitiveness in their fields? How does society deal with research and how does research deal with society? Turn to page 28 to read about the video portrait series "Wissenschaft bewegt," where researchers talk about their careers and what led them to choose science. They show us how they work and what personal experiences have shaped them.
Key FWF research funding figures
Like every year, the Annual Report provides an overview of the most important figures and up-to-date funding statistics. It also sheds light on a wide variety of other topics, including developments in application and approval rates, the number of people involved in FWF projects, and the most successful university and non-academic research institutions.
One thing is clear: Right now, if we want to see true social change, we have to find answers to the crucial ecological, economic, and political questions of our time. It's basic research's job to generate the knowledge we need to help us find these answers. The transformation to a sustainable future is the key issue of our generation - Austria should be dedicating the financial resources needed to support talented researchers who are already discovering today what will matter tomorrow.