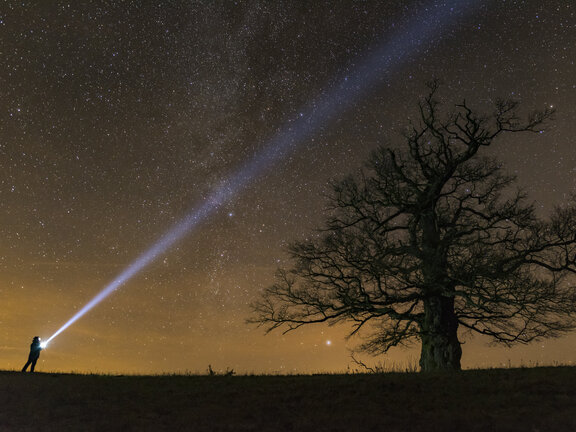 Six Steps to Your FWF Project
Which funding program is best suited for your research project? Find out more about the FWF's funding portfolio and the steps to successful funding. Funding is awarded according to transparent rules that pursue one single goal: to support researchers whose work is of high international quality and whose ideas push the boundaries of existing knowledge, independent of political or commercial interests or any other attempts to exert influence. Regardless of which program you apply to, in the end, all applications are decided upon by the FWF's Scientific Board based on international peer review.
Find Funding
Read up on the available funding opportunities.
The FWF's program portfolio covers all areas of basic research, from career development measures and project funding for research projects in small or larger teams to support for cross-institutional or international collaborations.
Discover more
Submitting your Application
Find out more about applying for funding and take advantage of our coaching services.
All applications for funding differ based on each program's content and formal requirements. This helps the FWF comparatively review each application's relevant information, ranging from researchers' CVs to the project description, and keeps the awarding process fair and transparent.
Discover more
International Peer Review
Research quality as the top priority – funding decisions based on an international peer review process.
Thousands of international researchers, selected for their expertise, review all research proposals with regard to quality and degree of innovation. These reviews form the basis for the FWF's independent and quality-oriented awarding process.
Discover more
Funding Decisions
Selecting excellent researchers and their ideas – all funding decisions are made by the Scientific Board after successful review.
Five times a year, the FWF's Scientific Consultants gather at Scientific Board meetings to decide on proposals on the basis of the reviews. All approved projects are listed online on the FWF's Research Radar page.
Discover more
Carrying out Your Project
Doing your own thing – FWF funding gives researchers the freedom and time to do independent research and take unexpected directions.
FWF funding offers researchers maximum flexibility to conduct basic research at the highest level and to gain new insights. An open-access policy and guidelines on integrity and ethics are highly relevant to the project phase.
Discover more
Closing Your Project
FWF funding allows researchers to conduct multi-year research projects whose results and findings are available to society.
Whether publications, studies, or patents – research results are diverse and far-reaching. Researchers make their findings freely available in final project reports, contributing to scientific progress and innovation in many areas of society.
Mehr entdecken