alpha+ Foundation Rückenwind Bonus for Internationally Active Researchers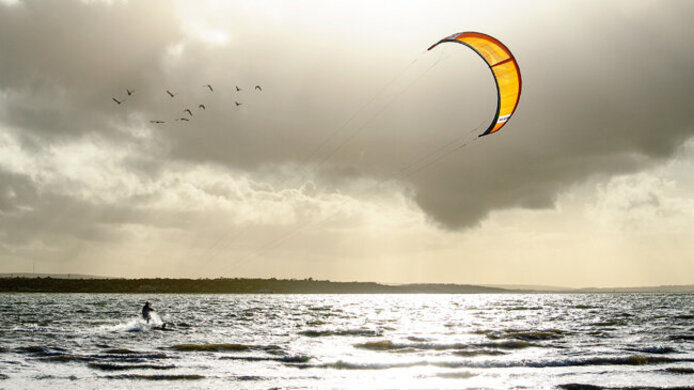 Until fairly recently, philanthropy in science and research was never a prominent topic in Austria. However, a few years ago, numerous universities and research institutions began introducing welcome changes in this area. With the alpha+ Foundation, the Austrian Science Fund (FWF) aims to strengthen this development on a nationwide level and invite the public to become philanthropically involved in research on future-oriented topics.
"It's not just the large donations – smaller contributions can also make a big difference. The Rückenwind funding bonus for top researchers addresses everyone in society who wants to support excellent research in Austria," says Georg Winckler, chair of the alpha+ Foundation. Starting with a donation of €5,000, individuals and organizations can support the next generation of emerging researchers, allowing them to strengthen their international networks and attend conferences and advanced training courses.
Fourth round of the Rückenwind funding bonus has been awarded
The fourth round of Rückenwind funding bonuses has now been awarded to internationally active researchers. Seven young researchers from the Erwin Schrödinger program will receive this bonus this year. Two of them, Marta López Cifuentes and Dominik Bauer, are receiving the funding thanks to the cooperation with the Viennese law firm Binder Grösswang. "Supporting young researchers is particularly important to us, because they are making key contributions to the advancement of society. That is why we are investing in two Rückenwind funding bonuses and are looking forward to the findings generated by these future-oriented projects," explains Andreas Hable, managing partner and spokesperson at Binder Grösswang.
The following researchers will receive a Rückenwind funding bonus this year:
Markus Hecher
Erwin Schrödinger project "QuantASP - Quantitative Reasoning and Counting for ASO"
Edin Muratspahic
Erwin Schrödinger project "Computational Design of Peptide Allosteric Modulators"
Balazs Odler
Erwin Schrödinger project "Contribution of T Cell Exhaustion to Disease Course in Anti-Neutrophil Cytoplasmic Antibody-Associated Vasculitis"
Martim Kaps
Erwin Schrödinger project "Nutritional Supplementation in Heifers with High and Low Antral Follcile Counts"
Sebastian Schanubelt
Erwin Schrödinger project "Hyperbaric Oxygen Therapy in Resuscitation Medicine"
Marta López Cifuentes
Erwin Schrödinger project "Community Food Environments: An Ethnographic Study of Barriers and Enablers to Democratic Food Citizenship"
Dominik Bauer
Erwin Schrödinger project "Making Sense of Objects from Exploratory Robotic Interaction"
The Austrian Science Fund's nonprofit alpha+ Foundation
With the alpha+ Foundation, the Austrian Science Fund (FWF) was the first publicly funded research funding agency in Europe to establish a nonprofit foundation to channel philanthropy as a means of opening up additional opportunities for Austria's researchers in basic research. The objective of the FWF's alpha+ Foundation is to create new research grants based on the UN Sustainable Development Goals with a focus on addressing the climate crisis and supporting the careers of highly talented young researchers. Currently, private donations allow the FWF to finance research projects worth €1.5 million each year. In addition, around 30 researchers have received funding thanks to charitable donations to the alpha+ Foundation.
Do you want to help open a new chapter in Austrian research history?
Get in touch for an initial conversation. The board of the alpha+ Foundation looks forward to meeting you and introducing all of the available options.
Find out more
Contact
Silvia Dallabrida
Contact for Fundraising and Corporate Relations