Cutting-Edge Research in Austria: Austrian Science Fund FWF Approves €72.6 Million for Outstanding Basic Research Projects
Actual News
December 1, 2022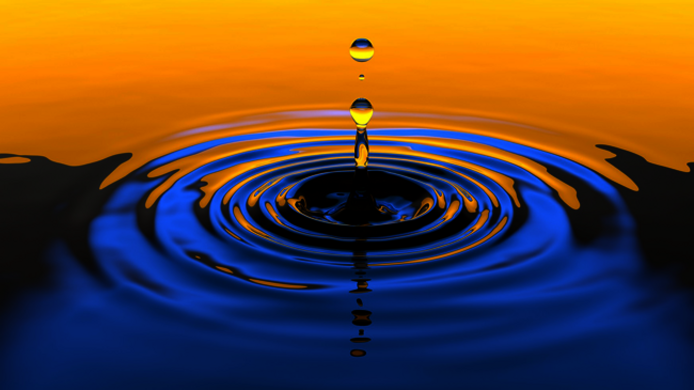 At the end of the year, however, Stand-Alone Projects, the core element of FWF funding, once again accounted for the largest share of approved proposals. Out of a total application volume of €77.9 million (including Clinical Research), €21.8 million in funding for these projects was approved, which corresponds to an approval rate of 28%.
In International Programs, which are carried out jointly with international partner funding organizations, a total of €11.7 million in funding was requested, of which €1.8 million were conditionally approved. In some cases, the decisions of the partner organizations are still pending.
Bundled expertise in networks
At this meeting, the FWF Board also decided on the cooperative programs, which call for proposals once a year. These include the Special Research Areas and the Research Groups. A total of 24 pre-proposals were submitted for the Special Research Areas, with a volume of close to €100 million. Two Special Research Areas were selected for funding, and awarded a total of €7.9 million. An additional three Special Research Areas with a total volume of €15.7 million were approved for continued funding. A decision on whether a new call will be issued for the two programs in September 2023 will be made by the FWF Executive Board in the spring of 2023.
The following Special Research Areas were approved for funding:
F 91 "Polygenic adaptation," coordinator: Neda Barghi, University of Veterinary Medicine, Vienna
F 92 "Managing Maximilian," coordinator: Andreas Zajic, Austrian Academy of Sciences
Special Research Areas approved for continued funding:
F 70 "Histone deacetylases as regulators of T-cell-mediated immunity," project lead: Wilfried Ellmeier, Medical University of Vienna
Q 71 "Quantum Information Systems Beyond Classical Capabilities," project lead: Philip Walther, University of Vienna
F 73 "Special Research Areas Lipidhydrolysis: Cellular lipid degradation pathways," project lead: Dagmar Kratky, Medical University of Graz
31 applications with an application volume of €46.2 million euros were submitted for Research Group funding. The FWF Board approved four Research Groups, with a total of €5.6 million.
The following Research Groups were approved for funding:
- FG 20 "Organelle proteostasis in cellular quiescence and growth," coordinator: Hesso Farhan, Innsbruck Medical University
- FG 24 "Novel strategies for targeting cellular senescence," coordinator: Pidder Jansen-Dürr, University of Innsbruck
- FG 25 "BCL2 network adaptions in B cell transformation," coordinator: Verena Labi, Medical University of Innsbruck
- FG 27 "MeDeMSA - Medical Decision Making in Multiple System Atrophy," coordinator: Alessandra Fanciulli, Medical University of Innsbruck
Career development with ESPRIT, Elise Richter, and doc.funds
With the ESPRIT career program, the FWF supports highly qualified postdocs in all disciplines. The program focuses especially on the advancement of women's careers. At the most recent meeting of the FWF Board, 35 applications (€10.4 million) were submitted for funding. Of these, ten applications with excellent reviews and a total volume of €3 million were approved, with exactly half of the funding awarded to women. This means that at the close of the year, the FWF has achieved one of its key objectives in the design of its program portfolio, i.e. ensuring equal opportunities in the awarding of research funding.
In the senior postdoc program Elise Richter for outstandingly qualified women in all scientific disciplines, seven applications out of 22 (€7.2 million) were approved for a total of €2.5 million in funding.
The doc.funds and doc.funds.connect programs were created to support excellent scientific and arts-based education for doctoral candidates. 38 applications were submitted for the doc.funds program (€71.8 million), of which five projects (44 doctoral positions) with a volume of € 9.1 million were approved. For the doc.funds.connect program, 25 applications (€25 million) were submitted for funding; of these, four applications (20 doctoral positions) were successful, awarded a total of €4.1 million.
Science Communication program - Strengthening the dialog with society
With the Science Communication funding program, the FWF provides funding for researchers to launch new communication activities for FWF-funded projects. The FWF Executive Board decided to double both the available funds and the project duration in the Science Communication program for the first time. The jury assessed the submitted proposals based on criteria including originality, degree of innovation, and communicative potential. Of the 35 proposals (€3 million), the jury was particularly impressed by the following four communication projects (€400,000):
WKP 184 "The Chemistry of Senses," Nuno Maulide, University of Vienna, Research Platform NeGeMac
WKP 191 "BioPhyCom - Dive into the world of biomembranes with comics," Ariane Pessentheiner, University of Graz, Institute for Molecular Biosciences
WKP 193 "SoundsWild: Rediscovering Birds & Bats," Bea Maas, University of Vienna, Department of Botany and Biodiversity Research
WKP 200 "INDIKINA - An interactive, digital book for kids," Ines Swoboda, FH Campus Wien, Department Applied Life Sciences
Quality, fairness, transparency
In addition to the highest scientific quality, internationality, and fairness, the FWF is also committed to maximum transparency. All approved research projects are presented in detail on the FWF website, and can be found here: https://pf.fwf.ac.at/en/research-in-practice/project-finder
In addition, the statistics of every FWF Board meeting are published here: https://www.fwf.ac.at/en/about-the-fwf/funding-statistics
FWF Board
The FWF Board is made up of the Executive Board of the Austrian Science Fund FWF and the reporters. The FWF Board's main responsibility is to decide on funding for research projects. All members of the FWF Board can be found here: https://www.fwf.ac.at/en/about-the-fwf/organisation/board